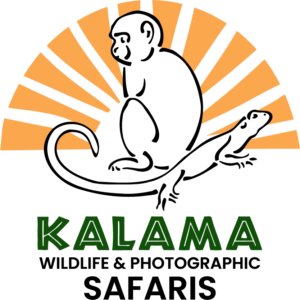 From the private terrace of your tent you can observe the wildlife of the area. Many animals visit the lake in search of water and therefore this camp is in a privileged observation point.
Besides, this area is the principle setting of the Great Migration which takes place from December to April and the Big Five visit the area. The camp is set-up every year in a different part of the area, to make sure that you will always have the best place to see this impressive spectacle from your own tent.
In addition, the camp is ecological without losing in comfort and attention. The electricity is generated by solar panels and the water is rain water collected during the rains. All the products used are biodegradables.
Elegant tents built on raised wood platforms with en-suite facilities and an outside shower. After a day on safari guests can enjoy a refreshing shower under the stars. Each tent has its own private terrace where guests can enjoy the landscape and the surroundings. The family tent consists of two interconnected tents and a shared bathroom and private porch.
David Kalama is THE BEST East Africa Safari Safari Director and Guide. You will see more animals and birds than you can imagine. David seems to know where and how to find them, as well as how to get the best photo image of them. He gives above and beyond, will exceed your expectations, and you will have the Trip of a Lifetime. Take your family, take your kids, take your grandkids - they will thank you forever. "Nobody does it better than David - nobody does it even half as good." You will be very happy if you go on Safari with David Kalama.
FANTASTIC! I have been on safari with Kalama Wildlife & Photographic Safaris twice. The guides are professional & knowledgeable about Africa, it's people, and the wildlife. David's knowledge of photography is unsurpassed. Seeing animals in their habitat is an unforgettable experience! Every day is a feast of wildlife sightings. The accommodations are superior lodging, food & locations, staff. Enjoy the best of Africa with the Best, Kalama Wildlife & Photographic Safaris. I did!
Traveled the world and never have we ever had a better director or guide. Because of David Kalama we have been going (to East Africa) for seven years. The first trip we were hooked not only do we love Kenya and Tanzanian and the parks but without David as our leader we would not continue to, he is what makes the whole trip successful. His personality, knowledge and knowing where the wildlife are cannot be beat. We stay at the nicest and safest camps and the staff becomes family. I highly recommend anyone traveling to Africa to see the wildlife to travel with David Kalama Wildlife & Photography Safaris.